Check-out time for this high-alpine Potes de MarmoT's festival in Guillestre!
A few kilometers from home, I was amazed by the organization of this festival that really made the package to please children! And for us, parents, having followed all the day, our children on the various activities chosen by their care, we were not disappointed!
Here is what I enjoyed in this festival and that comes out a little out of the ordinary in my Hautes-Alpes
Consumer-friendly workshops adapted to children
Over 3 days, we tested no less than 6 workshops
Cow milking and tractor ride: I've already talked about it here ! We left the farm of 4 Wind Guillestre, with our 2 bottles of fresh milk and we feasted! It was a beautiful new experience, that children want to retry! I'll have to find a farm closer to home to get the milk!
Paint wooden toys : Activity performed on the first day, and we are worth 2 beautiful colored marmots. Mini Traveler, normally too small, applied like crazy to make us a nice gift. And it allowed us to rediscover a local crafts The toys of Queyras , who shares with us his passion for traditional toys
Trout fishing : activity voted as the best according to Mini Voyageuse, who had never tested fishing until now! Arrived at 10h at the Cabin of the Fisherman of Réotier , M.Papa thought to catch the fish in 5 min (childhood memory of a trout fishery very industrial probably). Well no, we settled in the embroidery of small lakes in the shade of willows and waited, waited for it to bite! Fortunately for us, Mini Voyageur had found construction equipment to play in the sandbox! In the end, Mr. Papa and Mini Voyageur caught 1 trout each, and I missed a few!
Then, a small meal to savor our peach, to the good franquette and it is a simple moment of a Sunday in family.
Manufacture of beeswax candle : For this activity, we went to Queyras, near the depths of Queyras: Molines en Queyras. It is a beautiful drive to admire the landscape, discover the Château Queyras, then the pretty village of Molines. While visiting this little Museum of Bee , we learned many things about the operation of hives, the manufacture of honey etc … There is at the end a small film, but unfortunately Mini Traveler having found a girlfriend of his age, 2.5 years old, we had to go out so much he was crazy!
But the children were able to leave with their 2 candles, made by their little hands and since they enthroned in their room! Workshop to privilege from 6/7 years of the blow!
Nature outing with a guide to the Queyras Regional Park:  My great louloute loves nature! We could not miss a meeting with a guide of Queyras Regional Park (as we did in Canada) which thus overcomes my obvious lack of knowledge about the fauna and flora that surround us! A small 45min walk with Mini Voyageur on the back, and Mini Voyageur, questioning the guide for a long time. Then the moment "interpretation center" with the discovery of animal droppings; (But the children loved!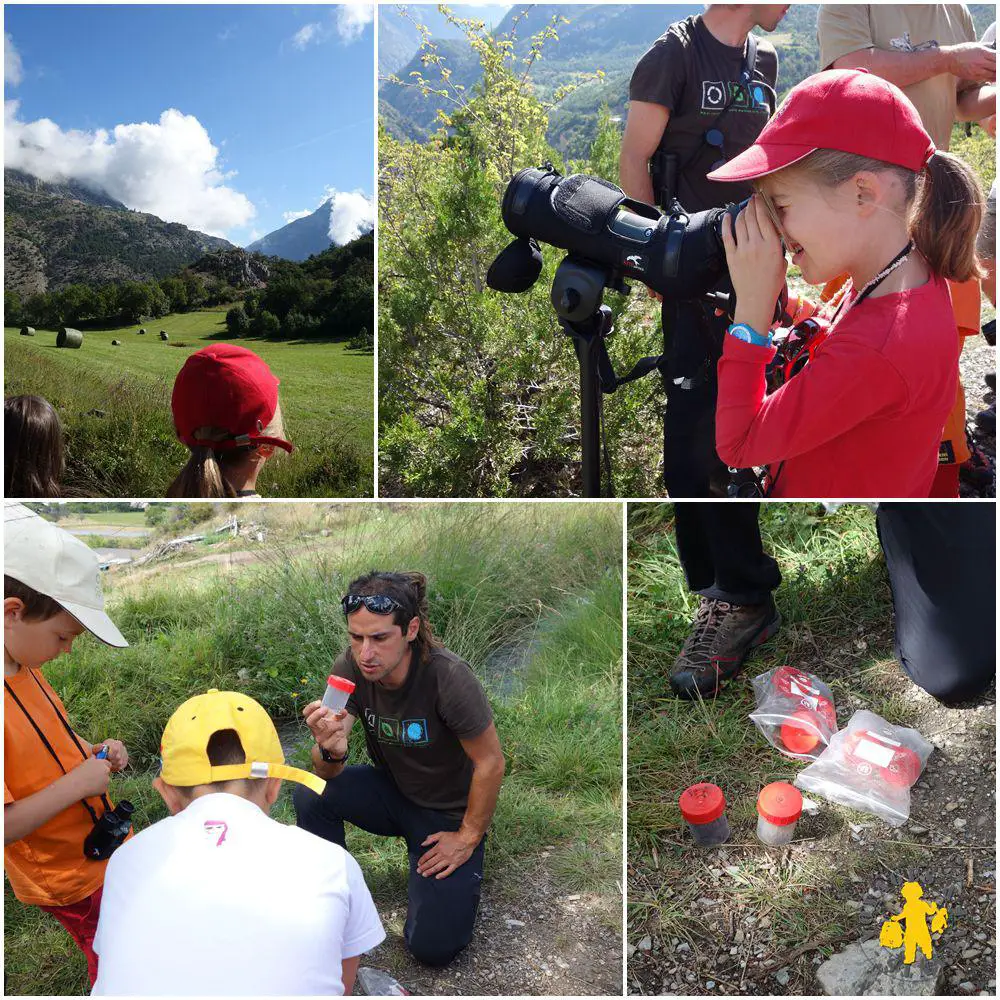 Cheese creation : perhaps the workshop where we learn the most things, we parents! So, it's a long hair for children: my two Minis Voyageurs kept asking "when do we make cheese?" But then the visit of the huge fridges filled with cheese impressed them a lot, especially the smells! At the end the cheese dairy of the Durance , offered us 1 fresh cheese per person that we tasted on our small toast houses! A delight!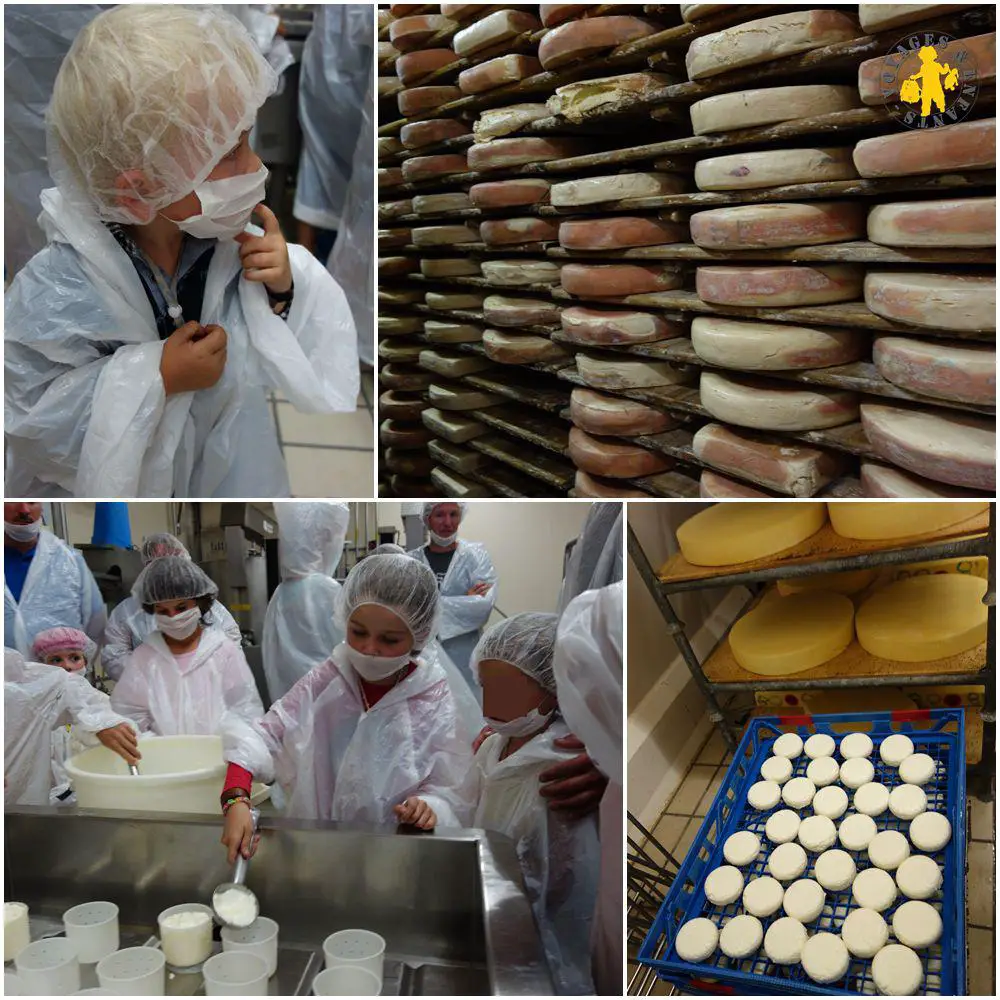 These workshops received an award for tourism innovation and it is well deserved. I found these workshops particularly interesting. Although living nearby in a rural environment, we had never tested all these activities! And really, it's a good way to visit a region, focusing on its terroir and the people who work there and who have specific know-how!
I assure you, if you come to our beautiful region of the Hautes-Alpes, near Guillestre, these workshops are held all year or at least during tourist periods. Just look on the website of the Tourist Office to have all the information.
The quality shows of Potes de MarmoT's festival
Congratulations to the Tourist Office who really made a good selection of speakers.
The Cilou Company
We especially enjoyed the company Lilou which we saw 3 shows: the godmothers fairy, Cilou Pestouille and the grand finale. Hat to them because it was beautiful! The kids are still talking about it and everyone is telling us which fairy he prefers! And my Mini Traveler just calls Taz, Taz, who made us laugh!